Jobba hos oss
Ticmate är ett privatägt, snabbväxande, entreprenörsdrivet e-handelsföretag som säljer evenemangsbiljetter online till över 4000 evenemang och attraktioner på en expansiv global marknad
På Ticmate brinner vi för att berika människors liv och bidra till en ökad kulturell förståelse genom att ge enkelt och tryggt ge tillgång till internationella upplevelser av världsklass. Vi har kontor i Sverige, Danmark, Spanien, Tyskland, Österrike och USA. I dag är vi aktiva i 120 länder med över 420 siter på 35 språk och vi lanserar löpande nya siter varje månad. Vi arbetar agilt och kombinerar dynamik med ordning och reda. Det är viktigt för oss att ha roligt på jobbet samtidigt som vi levererar toppresultat.
Ticmate är ett värderingsdrivet företag och upp till 10% av Ticmates vinst går till välgörenhet. Läs gärna mer om vårt samarbete med Läkare utan Gränser här.
Vi växer organiskt och omsätter närmare 200 miljoner kronor på årsbasis och bolaget har varit lönsamt sedan den 14:e dagen. Ticmate utnämndes till Gasellföretag 2013 och 2014, och är alltså ett av Sveriges snabbast växande företag! Läs mer på Dagens Industri. Målsättningen är att omsätta en miljard kronor om 5-7 år med en årlig tillväxt på 30% samt 5% marginal.
En passande sammanfattning är att Ticmate är ett företag med ett seniort (långsiktigt) beteende på en ung marknad.
Lediga tjänster just nu
Do you handle French as a native?
Would you like to work part time in an international and entrepreneurial company?
Then you might be perfect for a position at Ticmate!
Who are we?
Ticmate is a Swedish fast-growing company offering online-tickets to events worldwide. Our passion is to enrich people's lives by offering easy and reliable access to world class experiences. We have our base in the Old Town in Stockholm, Sweden, yet our diverse team works from countries such as Denmark, Spain, Germany, Brazil, South Africa and the USA; managing more than 420 websites in 35 languages. We launch new websites on a regular basis and are active in 120 countries so far!

Ticmate is a value driven company within a dynamic environment and we aim to provide great development opportunities for our employees. Our goal is that every team member has fun at work while delivering excellent results.

Who are we looking for?
We are looking for a service minded, self-driven team member with a passion for language and customer service to join our international Helpdesk Team for a half-time position. Your main responsibility will include improving our customers' user experience by providing them with top notch assistance over the phone and via email using the Freshdesk Customer Service system. Through this and other tasks, you will be an important part of Ticmate's global expansion handling and growing our client base with focus on the French market, our 3rd biggest market at the moment. Experience with similar work/tasks/systems is a plus. Your workday will be planned within office hours at a flexible schedule. You will be working mainly in English and French.

Does this apply to you?
* French is your native language and French market knowledge is highly valued
* You have a good level of written and spoken English, and enjoy communicating with customers over phone and email (knowledge of German is a big plus, knowledge of any other language is a plus)
* You are service minded, organized, result oriented, and have the ability to absorb and retain information quickly
* You are passionate about language and communication and a degree in linguistics, journalism or similar is a plus
* You are self-driven but value collaboration with others
* You are able to work approximately 20 hours/week, mainly from home at a flexible schedule between 8 and 17, with your own computer
* You have a valid EU passport or work permit in Sweden
* You can join our team as soon as possible
Interested in joining our team?
We are looking forward to receiving your online application in English or Swedish. We don't accept applications by email.

Vår rekryteringsprocess
När vi anställer handlar det om att hitta rätt. Inte bara för oss utan även för dig. Därför följer vi oftast nedanstående process.
Steg 1: Webbaserat test
Steg 2: Intervjuomgångar och arbetsprov
Steg 3: Djupintervju och kompletterande tester
Steg 4: Referenser och uppföljning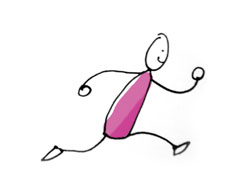 Ett agilt arbetssätt
En avgörande faktor för framgång är en snabbfotad arbetsprocess. Vi jobbar
agilt
.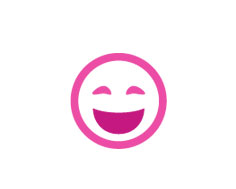 Kul på jobbet
För oss är det viktigt att våra anställda har kul på jobbet och har alla möjligheter att utvecklas.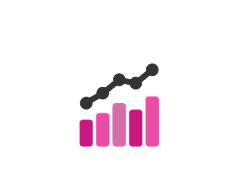 Personlig utveckling
Din utveckling och företagets hänger ihop. Vi matchar vad du tycker är kul och är bra på med företagets behov.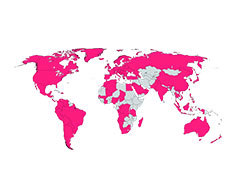 Globalt tänk
Vi har sedan starten hela världen som marknad och har nu kunder i 110 länder på sex kontinenter.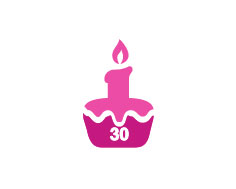 Branschkunnande
Vi har mer än 30 års erfarenhet av kunskap i att sälja biljetter till internationella evenemang.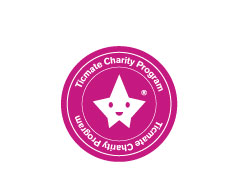 Ticmate Charity™
Hittills har vi donerat 2 373 500 SEK till välgörande ändamål.
Läs mer om Ticmate Charity™

här
.
Så här tycker våra anställda
"Lätt och snabbt samarbete. Bekymmersfritt och alla tar sitt ansvar. Vänlig atmosfär på TM, samtidigt som alla jobbar hårt och är effektiva"

Helpdesk Manager,
Barcelona

"Ett spännande entreprenörsföretag. Det är kul att få vara med och skapa något nytt"

Systems Architect,
Stockholm

"Allsidigt, lär mig något nytt varje dag, det är flexibelt och förändringsbenäget sätt att jobba på"

Project Manager,
Copenhagen

"Jättepositiva människor. Blir något galet tar alla ansvar och löser problemet. Hjälper varandra"

Helpdesk Manager,
Stockholm